Greenwood Newsletter September 28,2016
Village of Greenwood
September 28, 2016 -- Agenda
NOTICE IS HEREBY GIVEN that a Regular Meeting of the Greenwood Board of Trustees will be held at 7:00 p.m. on Wednesday, September 28, 2016 at the E.L. McDonald Community Center, 619 Main Street, Greenwood, Nebraska. Said meeting is open and the public is encouraged to attend. The Board of Trustees reserves the right to adjourn to Executive Session per State Statute 84-1410. The open meetings act is posted in the meeting room for the public to view.
Call to Order
Minutes (possible action)
September 7, September 14 and September 16 2016 meeting minutes will be reviewed for approval
Claims (possible action)
Claims submitted for payment will be reviewed for approval
Approve Timecards and Payroll – this is a new and permanent line item
Old Business (discussion with approval or disapproval as needed)
1. Authorization for the playground contract
2. Fire and Rescue Peer review
3. ADA Rights and Grievance Procedures
4. Loopnet for community property
5. Update on Burlington Railroad water issue
New Business (discussion with approval or disapproval as needed)
1. Marc Johnson - Rock in alley
2. Stop sign at 3rd and Walnut
3. GIS workshop
Public Works (possible action)
1. Midwest Laboratories report
Fire/Rescue (discussion with approval or disapproval as needed)
Planning Commission (possible action)
Parks and Recreation Commission (possible action)
Clerk (possible action)
1. Co-op late fees
Committee Reports (possible action)
Ordinances (possible action)
Approval /Disapproval of Ordinance 459
Communication of Citizens (possible action)
Consider requests from individuals present. Each speaker will be allowed two minutes and no action will be taken on these topics until the next Board Meeting. The Village Board will review the matters and take action as they deem appropriate. Notice: There is to be no comments or disruption to the meeting in progress. You will be asked to leave if the above is not adhered to. We ask for your cooperation and courtesy. Thank You.
Adjournment
Greenwood Friends of the Library is a non-profit organization that helps the Greenwood Library fund items that they would not be able to afford with their regular yearly budget...example pay for new shelves ...maybe add another computer..We paid to set up their new program for checking out books...and with the Library getting remodeled I am sure we will be helping out alot....This hog roast is our main fund raiser...Come and enjoy the food and the company.
Again we have a raffle to go with our hog roast and this year the prizes are continuous....we will sell the tickets for a $ donation or 6 for a $ 5 donation....Tickets can be purchased from any Friends of the Library member ...Cherie Gerlach Nancy Elliott...Carol Schade...Tacie Debrie....Retta Swaim...Patsy Mandery...Lynn and Nathan Ahlman and Sam Evans...
also can be purchased at the Library when open and at the Uptown (ask if the employees if they have some tickets...workers should know what you are talking about) and also at Schmidts Auto in Waverly.. TICKETS WILL BE AVAILABLE DURING THE FEED....below you will find a list of some of the prizes and more will be coming in...We have so many people to thank for their donation..
57. Strawberry Patch Salon Lincoln...gift card and gift bag..
ASHLAND GREENWOOD SOCCER
If you are up and around on Saturday mornings you will notice some action in the Greenwood Park....for the last few spring and fall's you will see Soccer for the elementary school children...Below are some pictures of the activies that are happening over there. They have a concession stand open for them also.If you want more information on this particular activitiy ..They have a web site Ashland Greenwood Soccer league wix.com
ASHLAND GREENWOOD PUBLIC SCHOOL COMING EVENTS FOR THE WEEK
WEDNESDAY SEPTEMBER 28.....HOMECOMING BONFIRE SAND VBALL COURT 7:PM
THURSDAY SEPTEMBER 29........VOLLEYBALL AGHS TRNY 4 PM
CROSS COUNTRY AT RAYMOND CENTRAL(MS/JV/V BOYS -GIRLS
SOFTBALL HOME VS FT CALHOUN 6 PM
5TH &6TH GRADE SOCCERFEST 1:15 PM AT HIGH SCHOOL
FRIDAY SEPTEMBER 30.............STAFF IN SERVICE ...NO SCHOOL
FOOTBALL HOME FAIRBURY ...7 PM HOMECOMING
SATURDAY OCTOBER 1.............9 AM VOLLEYBALL AGHS TRNY
10 SOFTBALL AT YUTAN TRNY
MONDAY OCTOBER 3...............4:30 PM CROSS COUNTRY AT PLATTEVIEW (MS/JV/ V) GIRLS & BOYS
5 PM MS VOLLEYBALL AT RAYMOND CENTRAL
SOFTBALL AT CONTESTOGA 5 PM
6 PM JV FOOTBALL HOME VS MILFORD
TUESDAY OCTOBER 4...............ELEMENTARY FAMILY SCIENCE NIGHT
4:30 PM MS FOOTBALL @ SYRACUSE 7TH &8TH GRADE
6PM (JV &VONLY) VOLLEYBALL
(taken from Ashland Greenwood Public School web site)
Pink Out to Kick Off Third Year
Entire AGPS Community Invited to Participate
Ashland-Greenwood Public Schools in conjunction with Saunders County Medical Center will be hosting several events to provide support directly to Saunders County breast cancer patients.
The first will be held on September 19th during the AG softball game against Cass County Central. If you would like a shirt for this game your order should be turned in by the end of the day September 14th.
The second Pink Out will be held on October14th during the AG football game against Southern. If you would like a shirt for this game your order should be turned in by the end of the day September 26th.
The final Pink Out will be held on October 25th during the AG volleyball game against Mercy. If you would like a shirt for this game your order should be turned in by the end of the day October 17th.
Attached is an order form that can be returned, with payment, to the MS/HS media center. The new design for 2016 includes all of the schools in Saunders County.
Let's show our #AGPossible Attitude and help win a victory over breast cancer!
Elementary Family Fun Night Planned
Come explore and learn!
(taken from the Ashland Greenwood Public School web site)
Come explore and experience an evening of science with Spheros, Cubelets, Lego EV3, rockets, Loop Gliders and more! The elementary school invites K-5th grade families to our 'Family Fun Night with Science' on Tuesday, October 4 from 6:30-8:00 p.m. The SAC Aerospace Museum is partnering with the school to provide many learning experiences with emphasis in the areas of science, technology, engineering, and math. Activities will cover a wide range of concepts including aviation and engineering and will captivate children across the elementary grades.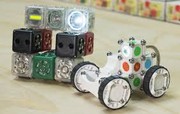 GREENWOOD CHRISTIAN CHURCH
Greenwood Christian Church is located at 447 Elm Street, Greenwood, NE 68366
email: gwoodcc@gmail.com
phone: 402-327-1249
Sunday's
Open Hospitality Room & Open Sanctuary Prayer 9:15-9:45am
Worship Service 10:00-11:15am (Children's Church & Nursery Available)
Troop 34 Boy Scouts Meeting 7:00pm
Scout Master: Greg LoubertWednesday's
6:30-7:30pm Kids Bible Club & Youth Group for ages 3-18. Free to attend.History: According to past pastors, Gail Portenier wrote: This church was organized in 1863 and is now 151 years of age. The present building, which has been modified several times was built in 1874.
Join us every Wednesday for Kids Bible Club and Youth Group 6:30-7:30pm. Free to attend. Ages 3 and up. Check in with JoAnn Pillard or Sara Pillard for more information!
This Sunday we will be having Lonnie Portinier from CSF in Oklahoma. Lonnie is the son of Gale Portinier that pastured GCC for many years. They will be performing on Sunday with the kids from the college. Tell your friends and join us this Sunday!
ANIMAL SCIENCE ANNUAL OPEN HOUSE
October 3, 2016
6-8 p.m.
Animal Science Complex UNL-East Campus
Did you know you could attend the University of Nebraska and get a degree focused on companion animals, horses or livestock? Or maybe you just want to take a few classes to learn more about these? You need to come to the University of Nebraska Animal Science Open House on October 3, 2016 from 6 – 8 p.m.to learn more. You can get questions answered and find out more about the vast opportunities, classes that are offered, careers and much more. During this Open House you will get some hands-on experiences, view demonstrations and meet with faculty and students involved in UNL's equine, companion animal and livestock programs. Also you will get to find out more about the various animal-related organizations such as Equestrian team, Livestock and Horse Judging teams, SEECA (Students for the Education of Exotic and Companion Animals), Pre-Vet club, and Block and Bridle. During the open house, you will get to travel through the Animal Science building on a bit of a "scavenger hunt" to seek out facts related to our classes and majors. Be sure to mark your calendars to not miss this night at the UNL Animal Science Complex, UNL East Campus!
Please see the attached press release and flyer. A map for directions to the Animal Science Complex and parking is also attached, or you can click on this link to access a wireless version.
For more information, contact Dr. Lisa Karr (lisa.karr@unl.edu) or Dr. Lena Luck (lena.luck@unl.edu).
Peta-Gaye Clachar
Communications Specialist
University of Nebraska-Lincoln
C204d ANSC
3940 Fair Street
Lincoln, NE 68583
Tel: 402-472-6077
Email: pclachar2@unl.edu